Market Art + Design launches this July 9 – 12 as the evolution of Art Market Hamptons, the East End's premier modern and contemporary art fair. The fair's exclusive new venue, situated on the Fairview Farm at Mecox Bay, boasts stunning waterfront views with close proximity to the bustling main street of Bridgehampton. With 50 top exhibitors, Market Art + Design will feature the best in modern and contemporary art alongside a striking and tightly curated Design component pulling from dealers and designers from around the world.

EXHIBITOR HIGHLIGHTS
For the fair's fifth edition, they are thrilled to welcome back many of their esteemed exhibitors and to introduce several exciting newcomers. Exhibitor highlights include ​the Hamptons debut of The Hole​, powerhouse curator Kathy Grayson's lauded downtown gallery known for its avant-garde presentations of celebrated contemporary artists including Rose Eken, Rosson Crow, KATSU, and Holton Rower. First time Hamptons exhibitor Sasha Wolf Gallery will present major works by Katherine Wolkoff and Adam Katseff​. Also joining Market Art + Design for the first time are the McNally Jackson Store, Goods For The Study & Picture Room​​, ​Winston Wächter Fine Art, Uprise Art, Exhibit A, Galleri Urbane​, and ​Room Art Gallery​. Bernard Goldberg Fine Arts​ will return to the fair with their highly regarded​ program of decorative arts that includes a particular focus on early modernism and the Ashcan School. Lyons Wier Gallery will exhibit a new butterfly series by Stephanie Hirsch and sculpture from Edie Nadelhaft's pill series​ alongside exciting presentations by Freight + Volume, ​Muriel Guépin Gallery ​and the Lower East Side's steven harvey fine art projects. Mindy Solomon Gallery will feature work by David Hicks, Linda Lopez, Jeremy Briddell, and Lauren Mabry, and 101/Exhibit will again highlight the exceptional work of Ian Ingram alongside pieces by Kent Williams, Robin Eley, and Colin Chillag.
EXCITING PARTNERSHIPS
Market Art + Design is proud to work alongside Benefit Partner the Peconic Land Trust, with proceeds from Market Art + Design's opening night Preview supporting the Trust's important work. Founded in 1983, Peconic Land Trust works with landowners, municipalities, and communities to conserve Long Island's working farms, natural lands and heritage. Peconic Land Trust will be hosting a panel conversation on the "en plein air" style of art, including award-winning arts journalist and publisher Pat Rogers and John v.H Halsey, President of the Trust.
Market Art + Design is pleased to announce a roster of dynamic Cultural Partners for their 2015 edition. Notable institutions include The Museum of Arts and Design (the fair will be a premier stop during their annual Members Day Trip to the Hamptons), Whitney Contemporaries, The Japan Society, MoMA, ArtTable, Young Patrons of Lincoln Center, The Jewish Museum, The Folk Art Museum, Children's Museum of East End, Lower East Side Print Shop, El Museo del Barrio, Cue Art Foundation, Southampton Historical Society, Heckscher Museum of Art, and The Islip Art Museum.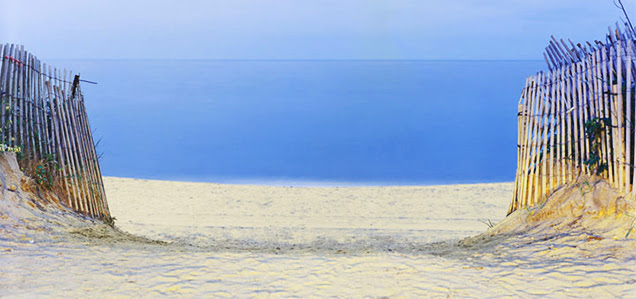 Hamptons Cottages and Gardens (HC&G) joins Market Art + Design as the fair's Design & Media Sponsor, ensuring an engaging and vibrant space for the exhibition of outstanding art and objects. Other notable sponsors include the online platform 1stdibs, Saunders & Associates, and the return of active partners The Wall Street Journal and Perrier. Morris Sandwich Shop, Stand Coffee and newcomer Glady's providing fantastic food and drink for fair-goers. The culmination of these strong collaborations will create an extremely visible event for the East End and a Hamptons Highlight of the 2015 summer season.
For more information and to apply, visit artmarkethamptons.com